We've partnered with globally recognised software vendors
The best solution for your business
.
Don't let the challenges of software platforms, license permutations and implementation stand between your organisation and what you need to execute your digital strategy and perform at optimal levels
The Exponant team of Enterprise Application specialists offers application solutions that cut costs and integrate business systems, helping improve ROI through better, faster and more effective systems that are integrated and tailored to business processes.
Our team has decades of experience in assessing business requirements, developing strategies and recommending appropriate platforms and software solutions. We ensure seamless changeovers and retain the functionality of critical systems without compromising the workflow within your business.
Exponant has partnerships with globally recognised software vendors. We have a deep knowledge of the cost structure of applications and we apply international best-practice when assessing your application portfolio.
Order your licenses at our Exponant online store.
Click here to go straight to the Exponant online store
Microsoft
.
Exponant provides services for all versions of Microsoft including on premise and in the cloud. Microsoft is rapidly moving all of its offerings into the much more robust, agile and safer cloud as Microsoft365, but in the mean time still supports some of the older software and while it does, Exponant will also be there for our clients who haven't migrated into the cloud yet.
Currently we are finding that the predominant requests for our services are for Microsoft 365.
Microsoft 365
Microsoft 365 includes many familiar services, helping the organisation be more productive. Office365 is a line of subscription services offered by Microsoft. The brand encompasses plans that allow use of the Microsoft Office software suite over the life of the subscription, as well as cloud-based software as a service, products for business environments, such as hosted Exchange Server and SharePoint, among others.
How is Office 365 different from previous versions of Office?
Office 365 is a subscription-based service, meaning rather than buying a copy of the suite outright for a one-time, up-front cost, users instead pay a monthly subscription fee to access the service at a level of their choosing.
With Office 365's subscription-based model, users always have access to the latest version, as the platform is updated at Microsoft's end, whereas as perpetual, on-premise users have to buy a new copy of the latest edition to be able to use new features.
Office 365 is also built as a cloud-first application; although desktop versions of its apps are available with certain plans, it's designed to be used online. All applications, services, and data generated by Office 365 are hosted on Microsoft's servers.
Users don't need to install software or maintain any hardware on which to run it. Office 365 also comes with email hosting, and cloud storage space, so users can host their files online and have access to them wherever and whenever they need to, from any device that connects to the internet.
Being cloud-based, Office 365 also comes with a host of features not available in previous, perpetual versions.
Exchange
Exchange online has the following features:
Advanced security capabilities
Protect information with advanced capabilities. Anti-malware and anti-spam filtering, protects mailboxes.
Guaranteed 99.9% uptime, financially-backed service level agreement. eMail will always be.
Manage the organisation efficiently with the Exchange admin centre, an easy-to-use, web-based interface.
With mobile device policies, you can create approved mobile device lists, enforce PIN lock, and remove confidential company data from lost phones.
It's easier than ever to provide your users with the business email they need to stay productive. Automatic patching eliminates the time and effort of maintaining your system.
Provide users with anywhere access to email, calendar, and contacts on all major browsers and across devices.
Data loss prevention capabilities prevent users from mistakenly sending sensitive information to unauthorized people. Globally redundant servers, premier disaster recovery capabilities, and a team of security experts monitoring Exchange Online around the clock safeguard data.
Maintain control over the environment while gaining the advantage of hosting email on Microsoft servers.
IT-level phone support 24 hours a day, 7 days a week.
In-place archiving to keep all their important data in one place.
Integration with Outlook for the user to enjoy a rich, familiar email experience with offline access.
Microsoft 365 Features
Office
These business essentials are at the core of the office tools in 365.
Outlook
Microsoft Outlook is a personal information manager software system, available as a part of the Microsoft Office suite. Though primarily an email client, Outlook also includes such functions as calendaring, task managing, contact managing, note-taking, journal logging, and web browsing.
SharePoint
By supporting collaboration and content management, SharePoint can quickly help organisations solve challenges around lost productivity due to disconnected people and teams, slow turnarounds, lost documents, different versions, untapped expertise, and even outdated IT systems that are difficult to scale. SharePoint enables users to:
Create, edit, manage collaborate and share documents and insights with colleagues through business-, department-, or team-specific subsites
Keep teams up to date by using document libraries, task lists, and calendars
Share company news, events, and business updates across selected sites
Protect data and content with document-level permissions
Download and access documents offline using SharePoint Workspace
Communicate with colleagues in real-time from within the SharePoint Online interface.

Teams
Microsoft Teams is a collaboration app that helps a team stay organised and have conversations, all in one place. In teams, members can find channels to belong to or create your own. Inside channels they can hold on-the-spot meetings, have conversations, and share files.
Teams brings together the chat capabilities along with collaboration tools like document sharing, useful AI-powered features and online project management tools, providing a hub for modern teams to work.
OneDrive
OneDrive is an online cloud storage service from Microsoft. OneDrive integrates with windows 10 as a default location for saving documents, giving Microsoft account users five gigabytes of free storage space, before giving upgrades options.
OneDrive allows users to save files, photos and other documents across multiple devices. A user can also save their files in OneDrive and have it automatically sync on other devices. This means someone can access and work on the same document in multiple locations. OneDrive provides relatively easy access to cloud storage space, allowing options to share content with others.
Yammer
Yammer is a social network for enterprises that helps employees connect and communicate. It provides a space for cross-departmental messaging and information sharing and service requests.
It differs from Teams in that Teams is designed for fast, intimate, and close-knit collaboration between project teams, and features a number of project management and document sharing tools.
Power BI
Power BI is a business analytics service which provides interactive visualisations and business intelligence capabilities with an interface simple enough for end users to create their own reports and dashboards.
Microsoft Graph
Microsoft Graph is an API which enables a piece of software to allow another piece of software to use its data and functionality in a structured, predefined way. These two sites are totally disparate, and do not share any data; the API gives them an interface through which they can connect behind the scenes and exchange information securely.
Microsoft Graph does this for all the apps and services under the Microsoft 365 umbrella, acting as a digital switchboard through which Office 365, Windows 10, and EMS can relay data.
The Graph connects users, emails, calendars, tasks, and devices, and helps users find relevant, contextual data wherever it may be located within Microsoft 365. Users generate an enormous amount of data every day, and Microsoft Graph helps make the most of that data by allowing it to be shared among apps, rather than being siloed.
Sway
Sway is a Microsoft 365 app that helps employees express ideas using an interactive, web-based canvas. Sway's design engine helps quickly and easily produce professional, interactive, and visually appealing designs from images, text, documents, videos, maps and more.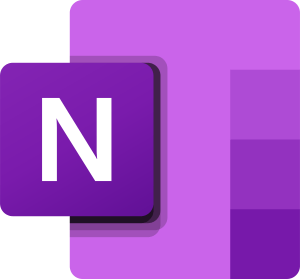 OneNote
OneNote is a note-taking programme for free-form information gathering and multi-user collaboration. It gathers users' notes, drawings, screen clippings, and audio commentaries. Notes can be shared with other OneNote users over the Internet or a network
Exponant complementary software to the Microsoft services
Exponant has partnered with ShortPoint, a web design extension tool, which enables our clients to design and improve the user experience of their SharePoint site, in minutes, without coding.
All the client has to do is install ShortPoint into their site, and it will add new web design capabilities to SharePoint.
ShortPoint is easy but powerful enough to design amazing SharePoint sites and pages.
ShortPoint can be installed on all versions of SharePoint, any type of installation and it does not change a single file in the SharePoint environment. It also makes SharePoint pages look fantastic on all browsers and mobile devices, out of the box. This is because ShortPoint has a feature to force SharePoint sites to become 100% responsive and mobile friendly without editing master pages.
Sharegate enables complex migration and day-to-day security management. It simplifies complex tasks for less hassle, more control and to save time.
GScan Online is an innovative product that can be used in all organisations.
Capture any document type from virtually any device such as, scanners, MFPs, mobile phones, and even via cloud, Scan, OCR, and index all in one place. All it takes is a simple plug n' play feature into SharePoint.
Document Capture has never been easier within SharePoint, and with a simple click-to-index™ OCR functionality, you'll save time and avoid mistakes which are commonly seen through manual typing.
With GScan Online, employees be able to rapidly increase efficiency in SharePoint or Office 365 with smaller file sizes that are reduced up to 30x for quicker document retrieval. The app is available in 23 languages, and supports over 180 OCR languages.
Signiflow uses advanced & trusted digital signature technologies. It provides workflow functionality and ease of distribution backed by the highest levels of security and authentication.
harmon.ie® add-in for Outlook provides access to SharePoint Online and OneDrive for Business directly from your Outlook App, Macs and in the Outlook Web App. Save emails and email attachments to SharePoint and OneDrive for Business directly from the email client. Specify metadata and required properties to accurately classify a document or email, so it can be found it easily later on. Click through to edit documents or reply with document links. When everyone works on the same version of a document, you eliminate document chaos and ensure the success of your business initiative.
Benefits
Drive SharePoint and Office 365 Adoption – Easy upload access to SharePoint Online and Office 365 from the places where people spend their work time makes it easy to accurately classify and share documents and emails with colleagues.
Ensure the Success of SharePoint Online and Office 365-based business initiatives – Realise the value of using SharePoint to manage records, get the value out of Microsoft investments by ensuring business initiatives can be productive.
Eliminate Document Chaos – Sharing links instead of attachments means everyone is working on the same version of a document or email draft.
Boosts Productivity Significantly – Perform typical SharePoint document sharing tasks 6 times faster by having all the collaboration tools in a single screen/app.
Reduces Email Storage Requirements – Sharing document links rather than email attachments substantially reduces email storage.
Prevents Data Leakage – Email recipients can only open documents for which they are authorised in SharePoint and OneDrive for Business, thereby reducing potentially-damaging document leaks.
(Link to ECM and Documents and Records management)
Exponant Cloud Services Applications
We offer Office 365 licencing and deployment services
SkyKick
365 Migration Project Automation. The SkyKick Migration Suite helps IT Partners automate entire Office 365 migration projects from pre-sales to project completion. Migration projects can be complex and time-consuming, with many steps to manage for a safe, seamless move to the cloud.
Azure is Microsoft's cloud platform. The pay-as-you-go services can quickly scale up or down to match demand, so you only pay for what you use. Per-minute billing for popular infrastructure services like compute, storage and bandwidth mean you always get a great price for performance. Azure works seamlessly with other Microsoft software and services to keep critical information safe.
The Benefits of Azure
Open and flexible

Azure supports the broadest selection of operating systems, programming languages, frameworks, tools, databases, and devices.

Easy integration

Azure integrates with your existing IT environment through a large network of secure private connections, hybrid databases, and storage solutions.

Economical and scalable

Azure's pay-as-you-go services can scale up or down to match demand, so you only pay for what you use.
Azure is a growing collection of integrated analytics, computing, database, mobile, networking, storage and web services, all supported by a network of Microsoft-managed data centres.
365 Services
As a Microsoft Cloud Accelerate Partner we provide Office 365 services that help customers embrace the cloud quickly and save cost and time. Exponant will help you with all aspects of the transition to cloud right from planning to post-migration support. Through our well laid out delivery options, we ensure that our customers derive the best value out of Office 365 solution.
Sage
.
Sage is the market leader for integrated accounting, payroll, and payment systems. Exponant has partnered with Sage to provide, deploy and support our clients' financial and operational requirements.
Sage 200 consists of a number of fully integrated modules. You can build on the basic Sage 200 Financials platform to suit your business requirements. For more information you can visit Sage 200 Evolution: Online Business Management Software Solution | Sage South Africa
Sage Cloud Services
Exponant will also migrate your Sage instance into the cloud.
We prefer Azure because it is a Microsoft hosting platform with robust security, but we can migrate to other hosting environments of your choice.
First we configure Azure. We then lift a VM, configure the SQL server and migrate the Sage instance onto the VM.
We provide secure user access which relies on Multifactor Authentication.
This remote access is available from any device or through a browser.
Archibus
.
Archibus offers a comprehensive portfolio of run-anywhere applications to accommodate an organisation's needs, no matter whether the environment is windows or web-based, no matter the size of the requirements. Archibus delivers solutions with a rapid ROI.
ARCHIBUS: The #1 Solution for Total Infrastructure and Facilities Management in the World.
Licencing
.
As a Cloud Solutions Provider, we are in a position to evaluate and optimise your licence requirements at a preferential discount.
Our licencing solution includes Admin.
Licencing Details
Office 365 Services
Exponant as a Microsoft Cloud Accelerate Partner provides Office 365 services that help customers embrace the cloud quickly and save cost and time. Exponant will help with all aspects of transition to cloud right from planning to post migration support. Through our well laid out delivery options we ensure that our customers derive the best value out of their Office 365 solution.
Consulting & Planning
Exponant offers business and technical guidance to customers enabling them to transition successfully to Office 365. Services include the following:
Requirements & Environment Assessment
TCO Analysis
Licence Selection.
Implementation
Exponant has a predictable Office 365 rollout path that ensures smooth implementation:
Trial Setup
Project Plan
Hybrid System setup, Solution Rollout and SharePoint Online Customisation
Migration
Migration from other environments (on prem or other) to the cloud – SkyKick (Exponant's choice of a migration, archiving back up DR solution)
Exponant will help move data safely and securely to Office 365:
Migration to Exchange Online from Exchange (2003 or 2007), Google Apps or other Email providers (POP/IMAP);
Migration of SharePoint content from on premises to SharePoint Online
Move files shares to SharePoint Online; and
Lotus Notes to SharePoint.
Training
Exponant will help with user on boarding process by training users on effectively using Office 365 solutions.
End User Training
Administrator training
Training documents, Presentations & Videos
Train the trainer sessions
 Support and Administration
 Exponant provides monthly fixed-price support services that allow clients to use our expert consultants for:
Remote Support
Manage your Licences and Users
Troubleshooting client tools
Manage Mailboxes
Coordinate with Microsoft Support
Audits
The audit of existing cloud solutions for reporting, decision making and migration.
SYNAQ
Security – Securemail
SYNAQ Securemail is the ultimate line of defence in protecting businesses against spam, viruses and phishing attempts with advanced spam and URL threat detection, 100% virus protection, Identity Threat Protection (ITP), Data Leak Prevention (DLP) and the only 100% punitive phishing protection SLA against leading banks in South Africa.
Branding
SYNAQ Branding turns business emails into a marketing platform with real-time email banner performance reporting, click-through email notification and a campaign management dashboard, embed promotional banners into your daily mail, enforce company-wide email signatures and disclaimers and allow your email to grow your company brand.
SYNAQ Branding embeds linkable promotion banner images to all outbound emails, driving awareness and traffic to websites or promotional landing pages and removes the guesswork from marketing efforts through real-time reporting.
SYNAQ Branding manages the application of consistent company-wide signatures with the freedom to customise styles, layout and the inclusion of signature fields on an email address level. The signature manager ensures that the corporate email disclaimer is attached to all emails, ensuring legal compliance.
eMail
SYNAQ Cloud Mail is a messaging and collaboration platform that reduces TCO, improves email reliability and ensures compliance.
About SYNAQ
Proven Track Record. Established in 2004, SYNAQ is trusted to process and deliver mail for over 46 000 domains across South Africa, Africa and the Globe
Flexible Contracts. Fixed term and monthly contracts are available to meet individual company needs
Local Support. World-class telephonic and email support included with all contract types
Given the growth in security concerns and cybercrime entering our workspace, Exponant has ramped up its security offering by partnering with SYNAQ. David Jacobson (CEO at SYNAQ) had the following to say "The rise of hacking, malware, phishing and scamming online...
read more
Outsourcing
.
Exponant provides highly skilled ICT Resources and services over short- or long-term periods across all ICT categories, these include:
Technical
Architecture and design
Network management
Risk management
ICT programmes (planning and control)
Robotic Process Automation
Server management
Security management
Integrated workforce Management
Specialised software development, management and monitoring including Database Administration and SQL
Business
Strategy development and implementation to ensure technical delivery on business goals
Content Management and development
Social Media Optimisation
Process Mapping
Governance and Compliance
Enterprise Architecture
Testing
User Experience
Adoption and Change Management
Software
Systems and solutions
Service Integration
Telecommunication services
ERP and related corporate and shared services
Other ICT services
We are an integrated ICT solutions provider that uses leading technologies to deliver sustainable value to corporate and public sector organisations.
Building 32, Oxford Office Park, 3 Bauhinia Drive, Highveld
Centurion
Gauteng
0157
+27 12 663 0100
Click here to contact us